Spalding Gray (June 5, 1941 – January 11, 2004)
Spalding Gray was a hyperbolist.  A storyteller, monologuist. Exaggerator, in other words, an actor.  There was an undeniable charisma to this storyteller-Monologuist-actor, Spalding Gray. Swimming to Cambodia was my introduction to Spalding. One might argue that his white upper-middle-class Rhode Island privilege created an inherent bias**. That would be an easy tag and betray a lack of complete understanding and no experience watching Spalding Gray's work.  Spalding was born into a world of privilege but chose another less specific live performance path. Spalding left his body after much suicide ideation/dramatization on the subject. Spalding jumped off a bridge, his body showing up two months later floating in the East River. Spalding Gray suffered brain damage due to a vehicle accident in Ireland. No question, Spalding was in considerable pain due to this accident and experienced life-changing depression. Spalding Gray believed he would only live once; this life was his only opportunity.  Reincarnation could be realized, in a way, via the monologue performance of a new life, moment by moment, between Spalding and the audience.
How did I imagine it would end for the Actor known as Spalding Gray?  I imagined him moderately happy and living in Manhattan with Rene, their children, and a big yellow labrador.  Grist for the Mill might be the changing picture of NYC post-pandemic.  He might riff about the lack of neighborhood distinction, the abundant affluence running over.  He might talk of his longing for skiing the prominent peaks up north near West Point, like Victor Constant Ski Area. He might plan a day to Bear Mountain and discuss this with us.  He might talk of overheard conversations on the subway or lines of disaffected at the theatre.  Or the tourists on Canal Street, Fifth Avenue. He could reincarnate right before us with each new sentence shared.
Spalding Gray – 'Gray's Anatomy (1996)
Five years ago
I never really knew much about Mr. Gray, and all I remember is a huge controversy that erupted here in Ireland following the serious car crash that eventually caused Mr. Gray to take his own life. The crash ruined his health and left him in constant severe pain with limited mobility. It was no comfort to Mr. Gray, of course, but his case led to a clampdown on drunk driving in Ireland, which had been virtually ignored before then. This not only undoubtedly saved many lives in the years that followed, but it showed what a crazy country Ireland was and still is in many respects. A talented man, he was very unfortunate in what happened to him.
**Spalding Rockwell Gray was born in Providence, Rhode Island, to Rockwell Gray Sr., the treasurer of Brown & Sharpe, and Margaret Elizabeth "Betty" (née Horton) Gray. He was the second of three sons; his brothers were Rockwell Jr. and Channing. They were raised in their mother's Christian Science faith. Gray and his brothers grew up in Barrington, Rhode Island, spending summers at their grandmother's Newport, Rhode Island house. Rockwell became a literature professor at Washington University in St. Louis, and Channing was a journalist in Rhode Island.[2] After graduating from Fryeburg Academy in Fryeburg, Maine, Gray enrolled as a poetry major at Emerson College in Boston, Massachusetts. He earned a Bachelor of Arts degree in 1963. In 1965, Gray moved to San Francisco, California, where he became a speaker and teacher of poetry at the Esalen Institute. In 1967, while Gray was vacationing in Mexico City, his mother committed suicide at age 52. She had suffered from depression. After his mother's death, Gray returned to the East Coast and settled permanently in New York City. Gray's books Impossible Vacation and Sex and Death to the Age 14 are largely based on his childhood and early adulthood.
Gray killed himself by jumping into New York City harbor on January 11, 2004, aged 62, after struggling with depression and severe injuries following a car accident.
Autoperformance, the work of Spalding Gray, is a
"self-editing" process of storytelling. Based on his
work with Richard Schechner, Elizabeth LeCompte and the
Wooster Group, Gray developed a style of performance that
is uniquely his own. He has developed his performances
into a therapeutic encounters with an audience as he
recounts memories of his life. Some stories are fact,
others are fiction, but they are all universal.
Audiences are enthralled, engrossed, and involved as Gray
tells of growing up in a private school, his sexual
experiences, and his travels across the United States.
He establishes an intimate relationship with the audience
and his tape recorder, which never leaves his table.
Gray has found a way to go directly to the
performance of "self." He is the performer Spalding Gray
telling stories about the life of the person, Spalding
Gray is the character Spalding Gray. He is himself and
the character at the same time. There is no pretense to
attempt to become someone else. All three—performers,
person and character—are the same. The process
sounds simple enough, as Gray explains it, but the reality
iv
is in the style of the performance. There is an
an important part of wit, intelligence, charm, timing, and
confessional innocence to each performance. Those
qualities have moved Gray from the cultish avant-garde
theatre to Broadway.**
**SPALDING GRAY; THE HUMORIST AND HIS "METHOD."
by
ADONIA DELL PLACETTE, B.S., M.S.
A DISSERTATION
IN
FINE ARTS
Submitted to the Graduate Faculty
of Texas Tech University in
Partial Fulfillment of
the Requirements for
the Degree of
DOCTOR OF PHILOSOPHY
Fellow EKG Electric Kettle
The Electric Pour-Over Kettle, for Coffee Lovers: A Red Dot Design Award Winner, these beautiful EKG kettles feature a stunning minimalist design paired with the modern precision of variable temperature control.
Main Features:
Variable Temperature Control – By turning the knob, you select your desired temperature ranging from 135°F to 212°F, and Stagg EKG does the rest. No more guessing degrees.
LCD Screen – See the temp. Be the temp. A discreet, black LCD screen indicates the desired "Set Temperature" and the "Real Time Temperature" with an illuminating element to show the heating progress.
Hold Option – When the toggle on the back is switched to HOLD mode, the Stagg EKG will maintain your desired temperature in either Fahrenheit or Celsius for 60 minutes. Perfect for when your hosting or easily forget when you turn the water on. When the toggle is not in HOLD mode, the kettle will go to sleep after reaching the set temperature.
Brew Stopwatch – After your water has heated, use EKG's built-in Brew Stopwatch to time your extraction.
Spalding Gray segment from Swimming to Cambodia (1987)
 
Best of Dini Petty: Spalding Gray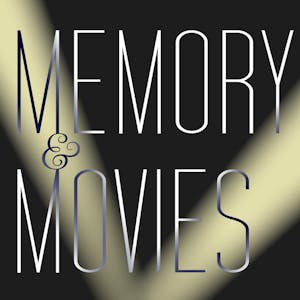 Understanding Memory: Explaining the Psychology of Memory through Movies
Welcome to Understanding Memory. Someone once said that memory is fascinating because sometimes we forget what we want to remember, and sometimes we remember what we want to forget. Sometimes we remember events that never happened or never happened the way we remember them. I want to show you how memory works, why it sometimes fails, and what we can do to enhance it. Based on my recent book – Memory and Movies: What Films Can Teach Us About Memory (MIT Press, 2015) – I will introduce the scientific study of human memory by focusing on a select group of topics with widespread appeal.
To facilitate your understanding, I will use clips from numerous films to illustrate different aspects of memory – describing what has been learned about memory in a nontechnical way for people with no prior background in psychology. Many of us love watching movies because they offer an unparalleled opportunity for entertainment, even if entertaining films are not always scientifically accurate. Still, I believe we can learn much about memory from popular films if we watch them with an educated eye. Welcome once more.
I look forward to showing you what movies can teach us about memory.
Spalding Gray interview (1997)
 
Actor and author Spalding Gray on his monologue turned book, "It's a Slippery Slope."
Spalding Gray – 'Gray's Anatomy' (1996)
Is the World Real or Just an Illusion?
Is the world real, or is it just an Illusion? This talk addresses a common misconception about the nature of reality: Many classic Advaita texts say that the world is an illusion, but does that mean that it is not real?
Rupert says that the only reason we have problems with this is that, in our culture, we believe that reality means physical things. The question is not whether the world is real or not. It is absolutely real. The war in Ukraine is real. The Caribbean beach we dream of is real. The suffering we feel is real. The question is, what is its reality? What does that question mean? It means not how it appears to be — it means what is it really, despite the way it appears?
Yes, the world is an illusion — that is, it is not what it appears to be. But all illusions have a reality, and that reality is absolutely real. Moreover, there is nothing to an illusion other than its reality. All there is to the world is an infinite being.
As the Sufis say: Wherever you look, there is only the face of God.
This clip is from Rupert's retreat at the Mercy Center (March 18-25, 2022).