Introduced to the actor Matthew Rhys on the excellent drama series "the Americans", we arrived at respect within the first few episodes. Many years later, we discover his Welsh accent, background, and real-life marriage to the American's costar Kari Russel, and our respect deepens. Remember the Kari Russell transformative journey from Felicity to her Russian spy posing as a Falls Church, VA, suburban American housewife?
We have the new HBO series Perry Mason starring Mr. Rhys in the title role, and our respect cup overflows. Season 1 of the excellent drama Perry Mason is in the bag; we now look to Season 2 with anticipation.  What can you do now if you have Season 1 to watch before the March 2023 start date for Season 2? Watch the series with your closest counterparts immediately.   This series has the estimable Matthew Rhys in the principal role, yet considering the supporting ensemble cast around him for his virgin new attorney flight into corruptible/corrupt 1930s Los Angeles, you're in for a treat. We open the series with Perry Mason working as a Private Detective after a traumatic World War 1 combat experience.  This is the 1937 LA of the Chinatown film. Chinatown is a 1974 American neo-noir mystery film directed by Roman Polanski from a screenplay by Robert Towne, starring Jack Nicholson and Faye Dunaway. The film was inspired by the California water wars, a series of disputes over southern California water at the beginning of the 20th century, by which Los Angeles interests secured water rights in the Owens Valley.
The new HBO series Perry Mason, like the Film Chinatown, effectively uses 1930 Los Angeles as a character within the drama.  The set designers deserve special mention, as the design is impeccable. One is fully immersed in the story in part due to the quotidian realism of the set, historic costume, and setting. Streamline Moderne styles influenced production designer John P. Goldsmith for the courtroom. Set decorator Halina Siwolop adapted actual light fixtures from a church and incorporated a frieze for design interest.
Matthew Rhys as Perry Mason, a low-rent private investigator who later becomes a lawyer
Juliet Rylance as Della Street, the loyal and driven legal secretary of E.B. Jonathan
Chris Chalk as Paul Drake, a beat cop with a knack for detective work
Shea Whigham as Pete Strickland (season 1; recurring season 2), Mason's work partner
Tatiana Maslany as Sister Alice McKeegan (season 1), a preacher and leader of the Radiant Assembly of God
John Lithgow as Elias Birchard "E.B." Jonathan (season 1), a struggling attorney and regular employer of Perry Mason
Eric Lange as Gene Holcomb (season 2; recurring season 1), an LAPD homicide detective[9]
Justin Kirk as Hamilton Burger (season 2; recurring season 1), assistant district attorney offering Mason legal advice
Diarra Kilpatrick as Clara Drake (season 2; recurring season 1), Paul's wife
Katherine Waterston as Ginny Aimes (season 2)
Rarely do we find character acting chops, leading man good looks, full immersion in ethnic dialects, great confidence in any mileau and or historic period in one actor. Mad Durham cool respect for actor father husband, Matthew Rhys.
PERRY MASON Official Featurette "Under the Fedora" (HD) Matthew Rhys
PERRY MASON – 2020 – MYSTERY – MATTHEW RHYS
The cast and creators of Perry Mason discuss how they took the legendary defense attorney character back to his gritty roots as a private investigator and recreated 1930s Los Angeles for a new kind of Perry Mason story. The new original series Perry Mason, starring Emmy winner Matthew Rhys, premieres on June 21 at 9 PM on HBO.
CAST: Matthew Rhys, Tatiana Maslany, Ned Corddry
Matthew Rhys on 'Perry Mason' role: 'It terrified me, but I said I have to play it
The actor talks to Peter Travers about the first season of the detective series.
Perry Mason Season 2 | Official Trailer | HBO Max
World weariness hangs on his shoulders like his attire, but the overall mood is less bleak than last season—this case does not center on a young child's murder. Dark humor and grim determination overlap in this seedy underbelly, and Rhys captures the titular characters' impossible-to-extinguish spark—even when the odds are stacked against them. It is still a world away from the long-running Raymond Burr series, but there are some fun nods to courtroom theatrics and last-minute twists. Everyone gets in on the action, such as Paul Drake conducting 1930s forensic tests and Della's active role in court. 
Resurrecting the crusading lawyer in this noir landscape hasn't always been clear sailing. While Rhys' performance always delivered, some plotting was too sprawling and didn't connect the dots. Begler and Amiel have found a way to give the rest of the ensemble space to fail, succeed, and grow. So justice might be an illusion, but the sacrifice is worth making in the world of "Perry Mason," the sacrifice is worth making. [A-]
Matthew Rhys Wins Emmy For Best Lead Actor The Americans! EMMY's 2018! Full Speech!
Matthew Rhys winning his very first Emmy award for his performance as the best actor in the tv show The Americans!
All rights go to the respected people/corporation included in this video.
Matthew Rhys (The Americans – Season 6)
Emmy-Winner Matthew Rhys on the Possibility of Reviving "The Americans' | The Rich Eisen Show
Emmy-winning actor Matthew Rhys joins Rich Eisen in-studio to discuss making 'The Americans and if we'll ever see a return of the acclaimed FX series.
Matthew Rhys: The man of 1000 accents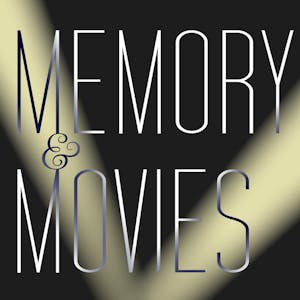 Understanding Memory: Explaining the Psychology of Memory through Movies
Welcome to Understanding Memory. Someone once said that memory is fascinating because sometimes we forget what we want to remember, and sometimes we remember what we want to forget. Sometimes we remember events that never happened or never happened the way we remember them. I want to show you how memory works, why it sometimes fails, and what we can do to enhance it. Based on my recent book – Memory and Movies: What Films Can Teach Us About Memory (MIT Press, 2015) – I will introduce the scientific study of human memory by focusing on a select group of topics with widespread appeal.
To facilitate your understanding, I will use clips from numerous films to illustrate different aspects of memory – describing what has been learned about memory in a nontechnical way for people with no prior background in psychology. Many of us love watching movies because they offer an unparalleled opportunity for entertainment, even if entertaining films are not always scientifically accurate. Still, I believe we can learn much about memory from popular films if we watch them with an educated eye. Welcome once more.
I look forward to showing you what movies can teach us about memory.
The Americans – Best Scene
In Praise of Subtle Performance
Big, intense performances are the ones that get a lot of recognition and praise (often for a good reason!). But many of my favorite acting moments are tiny, subtle expressions. In this video, I highlight the power of some of these subtler performance moments and acknowledge that talent is about much more than intensity.