Introduced to the actor Matthew Rhys on the excellent drama series, the Americans we arrived at respect within the first few episodes. Many years later we discover his Welsh accent, background, and real-life marriage to the American's costar Kari Russel, our respect deepens. Remember the Kari Russell transformative journey from Felicity to her Russian spy posing as a Falls Church VA suburban American housewife?
Now we have the new HBO series, Perry Mason starring Mr. Rhys in the title role and our respect cup overfloweth.
Rarely do we find character acting chops, leading man good looks, full immersion in ethnic dialects, great confidence in any mileau and or historic period in one actor. Mad Durham cool respect for actor father husband, Matthew Rhys.
PERRY MASON Official Featurette "Under the Fedora" (HD) Matthew Rhys
PERRY MASON – 2020 – MYSTERY – MATTHEW RHYS
The cast and creators of Perry Mason discuss how they took the legendary defense attorney character back to his gritty roots as a private investigator and recreated 1930s Los Angeles for a new kind of Perry Mason story. The new original series Perry Mason, starring Emmy winner Matthew Rhys, premieres June 21 at 9 PM on HBO.
CAST: Matthew Rhys, Tatiana Maslany, Ned Corddry
Matthew Rhys on 'Perry Mason' role: 'It terrified me, but I said I have to play it
The actor talks to Peter Travers about the first season of the detective series.
Matthew Rhys Wins Emmy For Best Lead Actor The Americans! EMMY's 2018! Full Speech!
Matthew Rhys winning his very first Emmy award for his performance as the best actor in the tv show The Americans!
All rights go to the respected people/corporation included in this video.
Matthew Rhys (The Americans – Season 6)
Matthew Rhys: The man of 1000 accents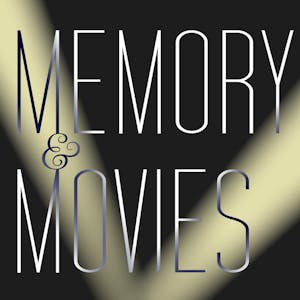 Understanding Memory: Explaining the Psychology of Memory through Movies
Welcome to Understanding Memory. Someone once said that memory is fascinating because sometimes we forget what we want to remember, and sometimes we remember what we want to forget. Sometimes we remember events that never happened or never happened the way we remember them. I want to show you how memory works, why it sometimes fails, and what we can do to enhance it. Based on my recent book – Memory and Movies: What Films Can Teach Us About Memory (MIT Press, 2015) – I will introduce the scientific study of human memory by focusing on a select group of topics with widespread appeal.
To facilitate your understanding, I will use clips from numerous films to illustrate different aspects of memory – describing what has been learned about memory in a nontechnical way for people with no prior background in psychology. Many of us love watching movies because they offer an unparalleled opportunity for entertainment, even if entertaining films are not always scientifically accurate. Still, I believe we can learn much about memory from popular films if we watch them with an educated eye. Welcome once more.
I look forward to showing you what movies can teach us about memory.
The Americans – Best Scene
In Praise of Subtle Performance
Big, intense performances are the ones that get a lot of recognition and praise (often for a good reason!). But many of my favorite acting moments are tiny, subtle expressions. In this video, I highlight the power of some of these subtler performance moments and acknowledge that talent is about much more than intensity.