1984 Apple's Macintosh Commercial (HD)
"1984" is an American television commercial which introduced the Apple Macintosh personal computer for the first time. It was conceived by Steve Hayden, Brent Thomas and Lee Clow at Chiat/Day, Venice, produced by New York production company Fairbanks Films, and directed by Ridley Scott. Anya Major performed as the unnamed heroine and David Graham as Big Brother. Its only U.S. daytime televised broadcast was on January 22, 1984 during and as part of the telecast of the third quarter of Super Bowl XVIII. Chiat/Day also ran the ad one other time on television, in December 1983 right before the 1:00 am sign-off on KMVT in Twin Falls, Idaho, so that the advertisement could be submitted to award ceremonies for that year. In addition, starting on January 17, 1984, it was screened prior to previews in movie theaters for a few weeks. It has since been seen on television commercial compilation specials, as well as in "Retro-mercials" on TV Land. The estate of George Orwell and the television rightsholder to the novel 1984 considered the commercial to be a flagrant copyright infringement and sent a cease-and-desist letter to Apple and Chiat/Day in April 1984. The commercial was never televised as a commercial after that.
Music in this video Learn more Listen ad-free with YouTube Premium Song 1989 (Generation F) Artist Phinx Album Login Licensed to YouTube by Teta Music Ltd; LatinAutorPerf, LatinAutor – PeerMusic, ASCAP, Abramus Digital, IMPEL, and 7 Music Rights Societies
The next M1 gen. is now!
Apple today announced its long-awaited major redesign for the MacBook Pro, featuring configurations with the M1 Pro and ‌M1‌ Max chip, a mini-LED display with ProMotion, an HDMI port and SDXC card reader, charging with MagSafe 3, a notch housing a 1080p webcam, and more.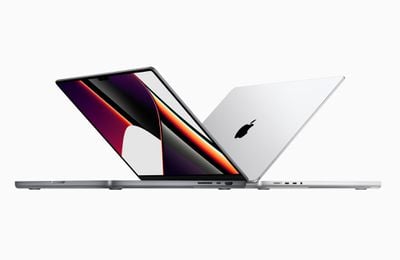 The MacBook Pro features a new design and is available with 14.2-inch and 16.2-inch display sizes. The 14.2-inch model is 15.5mm thick and weighs 3.5 pounds, while the 16.2-inch model is 16.8mm thick and weighs 4.7 pounds. The all-new aluminum enclosure also contains a completely new thermal design. It continues to be available in Silver and Space Gray.
The New Apple M1 MacBook Pro Max and M1 MacBook Pro 2021
Next-Gen M1 is now!
My apple purchase timing is notoriously awful. No Kreskin here, as evidenced by my purchase of the PowerMac 7200 just months before the new line of iMacs.
The new M1 Chip is now inside the Apple Air and MacBook Pro laptops and M1 Mini desktop; replacing the old Intel processor chip architecture is a game-changer for Apple and consumers. The increased processing capability and overall efficiency are touted all over Youtube and the PC Mag video. What this means for the consumer is now we must consider whether the price difference between the similar hardware Air vs. MacBook Pro makes the cost difference justified to push purchase on the Pro. Another important consideration is the lack of a fan within the Air hardware architecture, while the Pro includes fan cooling. Battery life with the new more processing efficiency of the M1 is ridiculously great on both with a slight edge to the MacBook Pro with a fan.
Anyone considering purchasing the new M1 chipped Air and or MacBook pro will have to contend with the software incapabilities with commonly used programs like Adobe CC (Photoshop, Illustrator, Acrobat, Premiere, etc.). Cisco VPN also doesn't work with M1 and Big Sur operating systems at this time. Give the industry a little time to catch up with the 10,000 LB gorilla that is Apple, and we should expect all to work out compatibility issues by mid-2021. For now, creatives who process effective video content may need the MacBook Pro's increased operating efficiency and ability to hold the load (see fan cooling). The rest of us can now save money but not sacrifice as much performance with the new M1 Air laptop.
Remember, these M1 macs are first-generation M1 Silica. Neither laptop includes a new 1080P facetime camera; instead, the old 720P remains.
The base model desktop, mac mini, maybe the sleeper's best desktop value/performance for 2020/21.
8GB vs 16GB M1 MacBook Pro – How much RAM do you NEED?!
 
Is 16GB of RAM actually a limitation on the M1 MacBook Pro? Is it worth the extra $200 compared to the base 8GB model? We go in-depth with real-world tests to answer those questions!
M1 MacBook Pro 13 One Month Later! The SAFEST M1 Mac?!
The Everyday Dad
265K subscribers
It's been a wild month since the MacBook Pro 13 was released. It might not be the sleekest or the shiniest of the newest M1 Mac's but when it comes down to usability this is probably the safest of all the options.
M1 Pro vs. Max — What Apple Didn't Tell You!
Why no Face ID? 14 vs 16-inch thermals? E-cores vs P-cores? M1 Pro vs M1 Max? M2 Predictions? Mac mini Pro? Mac Pro? Why the notch? RAM vs unified memory? Why so many SKUs? AAA gaming? Why no Center Stage? 10-bit panel?
THE ULTIMATE AFFORDABLE RECORDING STUDIO COMPUTER?! – Mac mini M1
So when I heard that Apple will ditch Intel (thermal throttling is clearly their fault) I thought let's buy and try it. I got the macMini M1 and just upgraded the RAM from 8 to 16gigs. Bought it via notebooksbilliger.de – was a lot cheaper. The price was 840€. It's absolutely dead silent, performance is good and every day new plugin manufacturers update their software and you get native support. The price and value of the system is outstanding in the class. If you can wait, wait for the upcuming m1x architecture. It will be way faster and until then almost all plugins will be updated.
Is the BMPCC 4K still worth it in 2021? | STOP ASKING
There seems to be an influx of videos on YouTube asking if "the BMPCC4K is still worth it." It's time to stop asking. In this video, we cover why it's still worth it in 2021 and for the next 5 years. What do you think?
BMPCC4K 2022 | Best budget cinema camera for filmmakers
Should you buy the Black magic pocket cinema camera 4k in 2022? Well, it depends. This is my journey and process on how I came to decide that is was the best camera for me and my budget. I've been using the BMPCC4K for over 6 months now so here are my thoughts.
A budding filmmaker like you needs the Blackmagic Pocket 4k VS Hollywood Movie Camera | Red Dragon
BMPCC 4K Review – I spent one year with the Blackmagic Pocket Cinema 4K, am I still in love?
BMPCC 4K Review – I spent one year with the Blackmagic Pocket Cinema 4K, am I still in love? Another BMPCC 4K Review?! I didn't just buy the Pocket 4K and use it for a week. I used the BMPCC 4K for a full year before producing this in-depth camera review on the Blackmagic Pocket Cinema 4K to provide my fellow filmmakers with the knowledge they need before you purchase the Pocket 4K. Find out why in 2020, I think the BMPCC 4K is the best value cinema camera for filmmakers like you. Learn how I put this entry-level cinema camera to the test when it comes to filmmaking and videography work in the field. In this 1-year review, I also show you some BMPCC4K Footage that I've shot, as well as show you some low-light footage from the BMPCC 4K.