This Train station in Richmond, England scene from the film, The Hours, has a profound emotional intelligence that makes it essential for couples to watch. Despite the less than optimal image quality in this video capture, pay close attention to Virginia and Leonard as they navigate their argument and ultimately reach a place of understanding, empathy, and love. Leonard's collapse, reminiscent of the classic British semi-collapse, without shedding any tears, followed by his sincere question to Virginia, "Are you hungry?" serves as a comforting moment after overcoming a challenging obstacle. The authenticity of the acting in this scene is evident due to its connection to universal themes and human vulnerability.
The Hours Richmond Train Station Virginia and Leanord scene.  
The Hours Film
Publisher Description
The Pulitzer Prize-winning novel becomes a motion picture starring Meryl Streep, Julianne Moore, and Nicole Kidman, directed by Stephen Daldry from a screenplay by David Hare
The Hours tells the story of three women: Virginia Woolf, beginning to write Mrs. Dalloway as she recuperates in a London suburb with her husband in 1923; Clarissa Vaughan, beloved friend of an acclaimed poet dying from AIDS, who in modern-day New York is planning a party in his honor; and Laura Brown, in a 1949 Los Angeles suburb, who slowly begins to feel the constraints of a perfect family and home. By the end of the novel, these three stories intertwine in remarkable ways and finally come together in an act of subtle and haunting grace.
The Hours is the winner of the 1999 Pulitzer Prize for Fiction.
Virginia Woolf and Leonard train station scene at Richmond, UK from the film, the Hours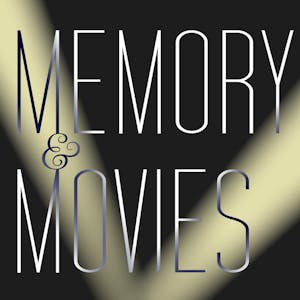 Understanding Memory: Explaining the Psychology of Memory through Movies
Welcome to Understanding Memory. Someone once said that memory is fascinating because sometimes we forget what we want to remember, and sometimes we remember what we want to forget. Sometimes we remember events that never happened or never happened the way we remember them. I want to show you how memory works, why it sometimes fails, and what we can do to enhance it. Based on my recent book – Memory and Movies: What Films Can Teach Us About Memory (MIT Press, 2015) – I will introduce the scientific study of human memory by focusing on a select group of topics with widespread appeal.
To facilitate your understanding, I will use clips from numerous films to illustrate different aspects of memory – describing what has been learned about memory in a nontechnical way for people with no prior background in psychology. Many of us love watching movies because they offer an unparalleled opportunity for entertainment, even if entertaining films are not always scientifically accurate. Still, I believe we can learn much about memory from popular films if we watch them with an educated eye. Welcome once more.
I look forward to showing you what movies can teach us about memory.
Music in this video
Song
Words
Artist
Virginia Woolf
Licensed to YouTube by
UMG (on behalf of Deutsche Grammophon (DG)); Audiam (Publishing), and 5 Music Rights Societies
Song
Words
Artist
Celia Johnson
Album
Virginia Woolf
Licensed to YouTube by
The Orchard Music (on behalf of Saland Publishing); ASCAP, UMPG Publishing, and 4 Music Rights Societies
The Recorded Voice Of Virginia Woolf
This is the only surviving recording of Virginia Woolf's voice. It is part of a BBC radio broadcast from April 29th, 1937. The talk was called "Craftsmanship" and was part of a series entitled "Words Fail Me".
The audio is accompanied by a slideshow of photographs of Virginia Woolf.
The text was published as an essay in "The Death of the Moth and Other Essays" (1942), and I've transcribed the recorded portion here:
LITERATURE – Virginia Woolf
In her novels and essays, Virginia Woolf captured the intimate moments of the 20th century like no one else. She opens our eyes to the neglected value of daily experiences.
The Waves: An Evening of Virginia Woolf at 92Y
Edward Mendelson introduces Kristin Hutchinson and Liz Kettle, reading from Virginia Woolf.
Follow 92Y on Twitter: http://Twitter.com/92Y
on Facebook: http://Facebook/92ndStreetY
Read more on the 92Y Blog: http://Blog.92Y.org
Is the BMPCC 4K still worth it in 2021? | STOP ASKING
There seems to be an influx of videos on YouTube asking if "the BMPCC4K is still worth it." It's time to stop asking. In this video, we cover why it's still worth it in 2021 and for the next 5 years. What do you think?
BMPCC4K 2022 | Best budget cinema camera for filmmakers
Should you buy the Black magic pocket cinema camera 4k in 2022? Well, it depends. This is my journey and process on how I came to decide that is was the best camera for me and my budget. I've been using the BMPCC4K for over 6 months now so here are my thoughts.
A budding filmmaker like you needs the Blackmagic Pocket 4k VS Hollywood Movie Camera | Red Dragon
BMPCC 4K Review – I spent one year with the Blackmagic Pocket Cinema 4K, am I still in love?
BMPCC 4K Review – I spent one year with the Blackmagic Pocket Cinema 4K, am I still in love? Another BMPCC 4K Review?! I didn't just buy the Pocket 4K and use it for a week. I used the BMPCC 4K for a full year before producing this in-depth camera review on the Blackmagic Pocket Cinema 4K to provide my fellow filmmakers with the knowledge they need before you purchase the Pocket 4K. Find out why in 2020, I think the BMPCC 4K is the best value cinema camera for filmmakers like you. Learn how I put this entry-level cinema camera to the test when it comes to filmmaking and videography work in the field. In this 1-year review, I also show you some BMPCC4K Footage that I've shot, as well as show you some low-light footage from the BMPCC 4K.